The below are instructions on how to add a bucket as a storage target in Veeam.
From Veeam select backup repositories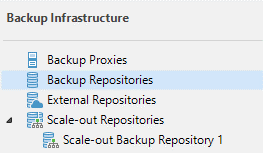 2. Select "Add backup repository..."

3. From Add Backup Repository select Object Storage.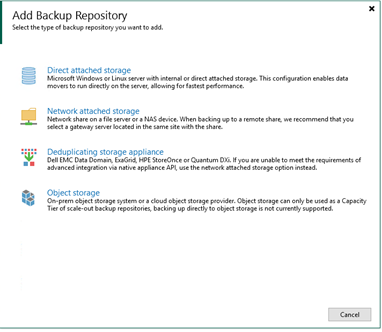 4. From Object Storage select S3 Compatible.

5. Name your repository a name that makes sense to you.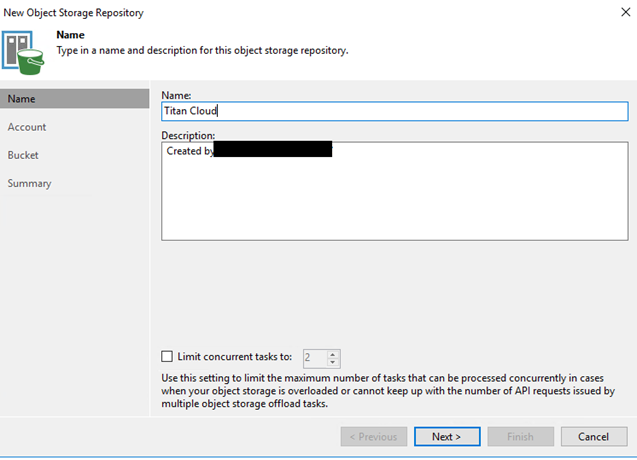 6. Specify your service point and add your credentials, access key and secret key created in the Console or via the API. Leave the region as default. Your API URL will be different than the console URL. Look for the URL with S3 in it.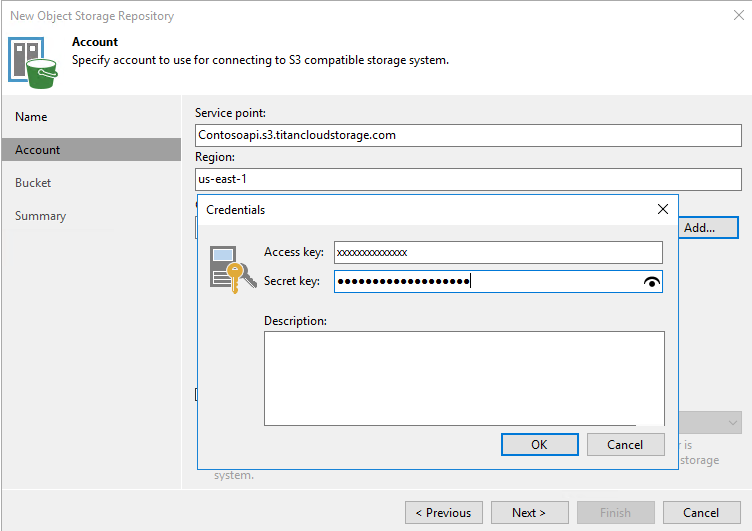 7. Wait for the buckets to load. Once loaded select your desired bucket.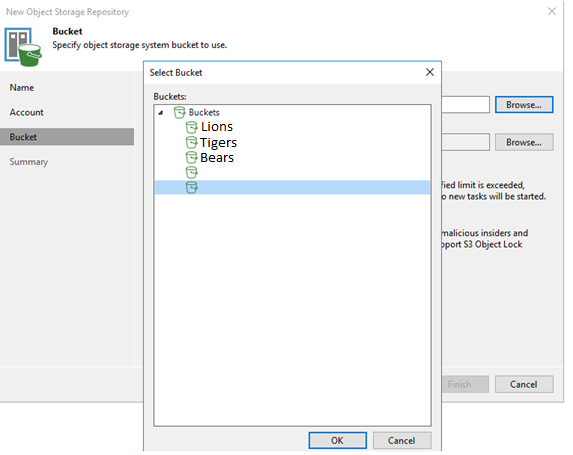 8. Select the desired folder within a bucket or create new, Clicker Apply.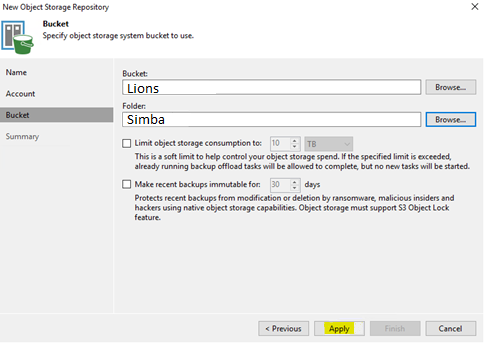 9. Review Summary. Click Finish